Amaarae's been doing the absolute most all year.
She's had a really good music year and since the release of her album, The Angel You Don't Know, she's done nothing but tick off back to back achievements. With the success of the song on charts..here's even more reason for you to stream the project.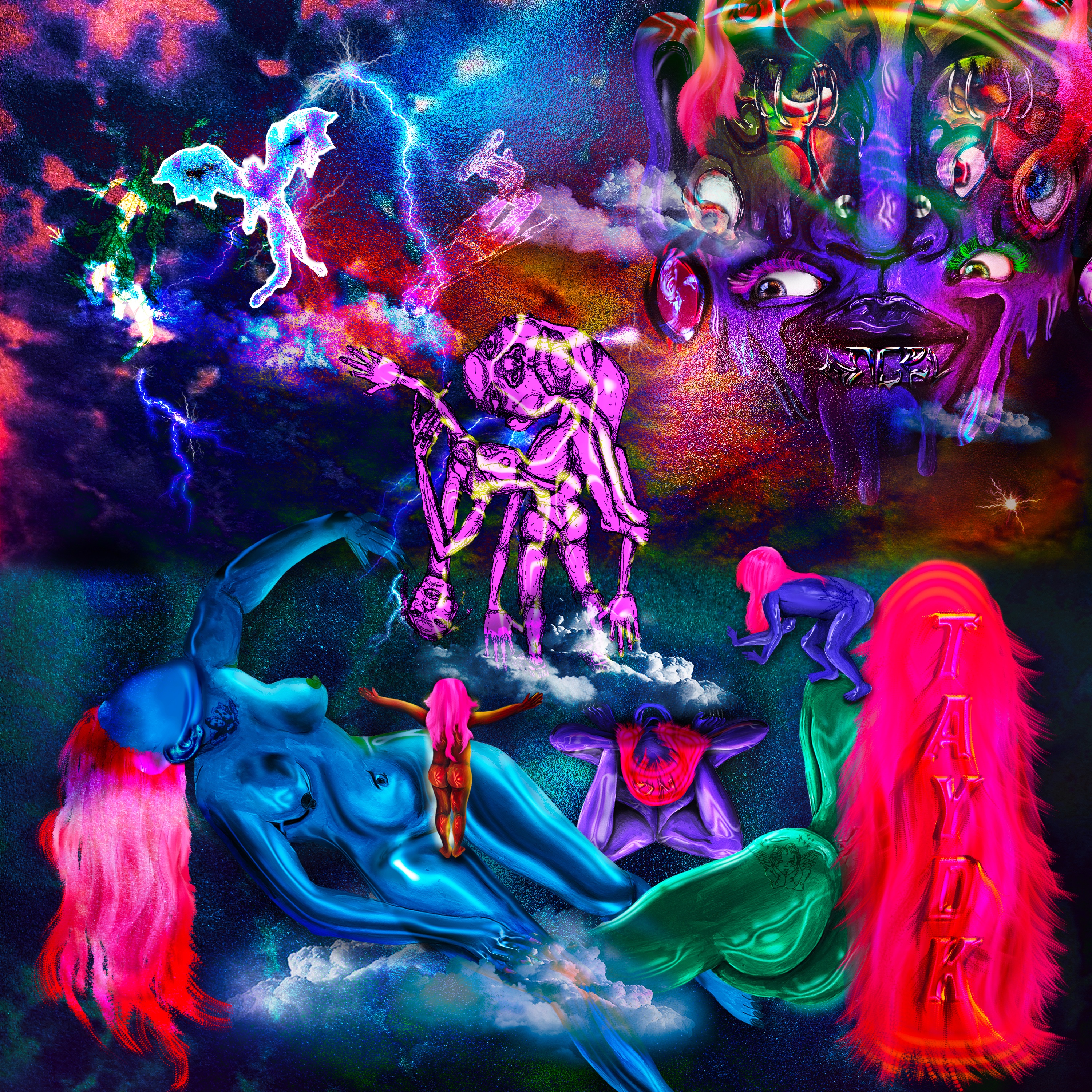 Some months ago, Amaarae was on Twitter releasing some interesting stories and if you missed them, here you go again!
3 AM
There's a Medikal verse on this afrobeats song on the TAYDK project. According to Amaarae, Medikal recorded a verse, then later had to record another verse because she wanted him to sing but in the end…his verse didn't make it on the final cut.
Joey B also almost had a verse on 3 AM but again, according to Amaarae, he claims he never saw her Whatsapp message. By the time he wanted to drop his verse…it was too late.
Listen here: 3 AM
Fantasy 
We almost didn't get this beautiful song because Amaarae turned down the beat for the song about 4 times.
"The producer literally had to force it on me to the point where he got a songwriter to write and reference the song just so I could see the potential"
Listen here: Fantasy 
D*A*N*G*E*R*O*U*S
The intro to the whole project was recorded with a laptop mic, in the bathroom…naked. According to Amaarae, she recorded naked because she wanted to really communicate the sentiment of freedom and she used the laptop mic because she wanted the vocals to "sound as gritty as possible."
Listen here: DANGEROUS
Trust Fund Baby
There's another version of Trust Fund Baby with a Big Homie Flee intro and a second verse.
Listen here: Trust Fund Baby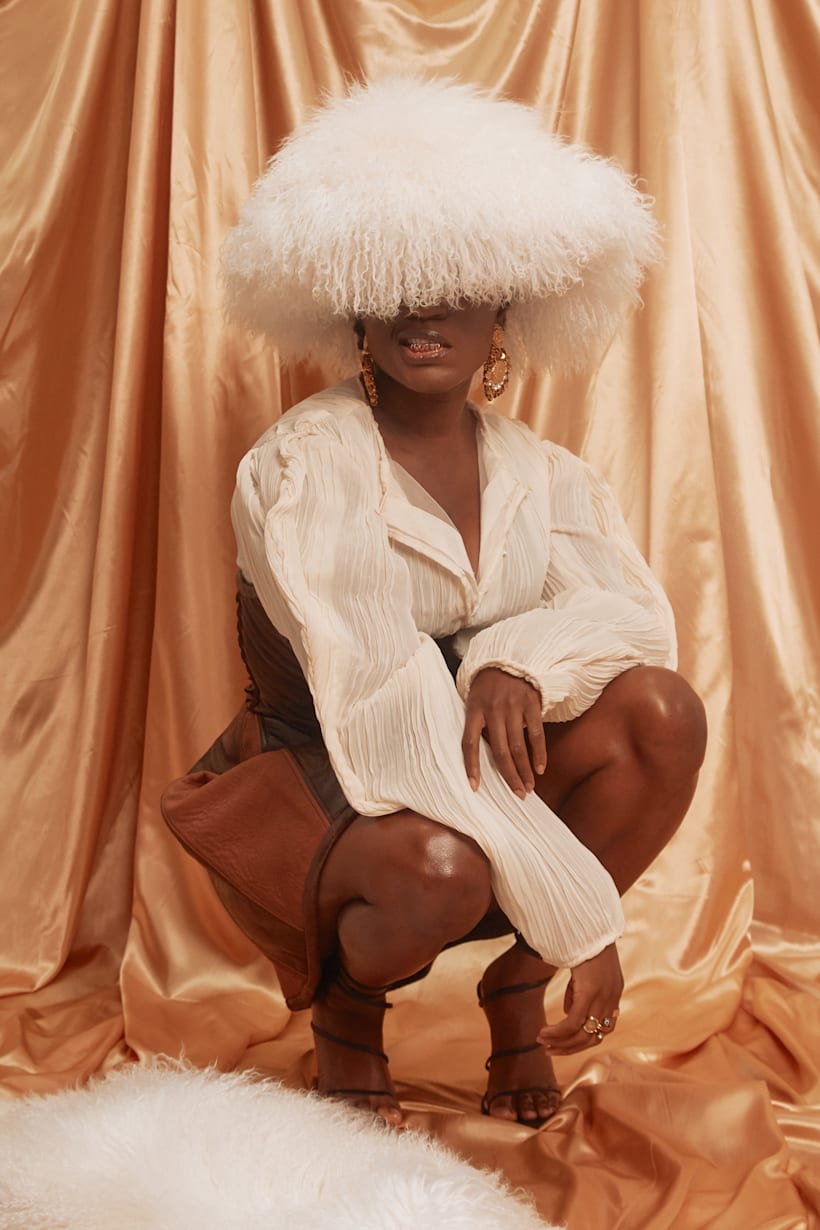 Dazed And Abused in Beverly Hills
Apparently, the minute-long song has an even longer version (Thank God) that is 3 minutes long!
Listen here: Dazed and Abused in Beverly Hills
Leave Me Alone
'Leave Me Alone' was a freestyle Amaarae had kept for a year. We only got it on the project because her team needed to replace a song they took off the project in the deliberation stage.
Listen here: Leave Me Alone
Feel A Way
'Feel A Way' was recorded in just 30 minutes. Amaarae recorded the song with Moliy after they were done recording 'Sad Girlz Luv Money'. Moliy asked if Amaarae had any more beats and she just happened to have the one for 'Feel A Way' on her phone so…they recorded!
Listen here: Feel A Way
Céline
Amaarae apparently turned down the production for Celine twice before she recorded. According to her, she has no recollection of this and in her words, "I was drunk AF when I recorded Céline".
Listen here: Celine
Sad Gurlz Luv Money
The interesting bit about this song is, Amaarae found the beat for the song on an IG post (from @Yinkabernie) and offered to pay him to take the beat and for him to take down his post. We all know how that went because now, not only do we have Sad Gurlz Luv Money, we have a remix with Kali Uchis!
Listen here: Sad Gurlz Luv Money 
Sad U Broke My Heart 
Apparently, the pitched-down vocal sample you hear as part of the production on the song is an unreleased Camidoh song. If this surprises you, you should know that Camidoh was once known as Fingers and was on Amaarae's earlier release, 'Sundays' off her Passionfruit Summers project.
Listen here: Sad U Broke My Heart
Hellz Angel 
So when the song starts, the beat you hear before Amaarae's vocals come in is a sample from a Japanese creator, Miho Moribayashi. Amaarae and her team had to look for her to clear the sample for about 6 months, surfing Japanese websites, sending emails that got no response until finally, Miho made a random post on IG and Amaarae swiftly DMed and got a response.
We almost didn't get this song guys.
Listen here: Hellz Angel
Jumping Ship
Jumping Ship which features Kojey Radical and Santi was actually a 2-year-old Kojey Radical record that never got finished. After Amaarae put her vocals on the song, Kojey's label wanted it back but he told them to let Amaarae keep it.
Santi who was featured on the song also recorded two different verses.
Listen here: Jumping Ship
Listen to the whole project here: TAYDK