Article written by Elien, Tawiah
In 2014, EL, a.k.a. the BAR, began a journey with the sole purpose of promoting Hip-Hop in Ghana. Almost 8 years down the line and he has not only delivered on every single beat and punchline but has also introduced the world to new acts with mad talent by featuring them on the BAR mixtapes.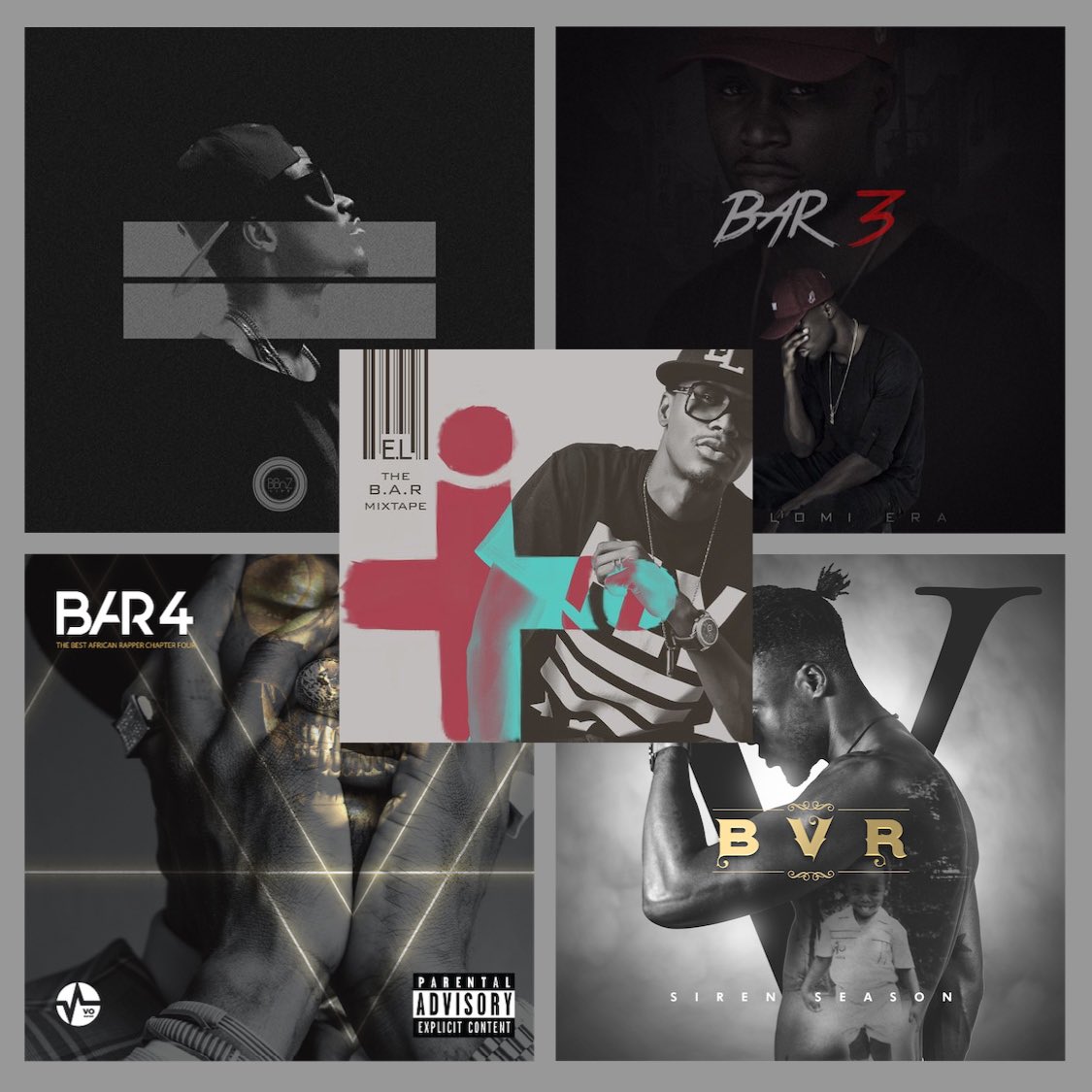 The just-released BAR 6 tape is certainly no different as it sees remarkable lyrical content from featured acts like Lyrical LJ, Nova Blaq, Kev the Topic, Yung Pabi, etc.
Join me on a trip to revisit all my favourites off all the BAR tapes ever made, down to the new BAR 6 mixtape.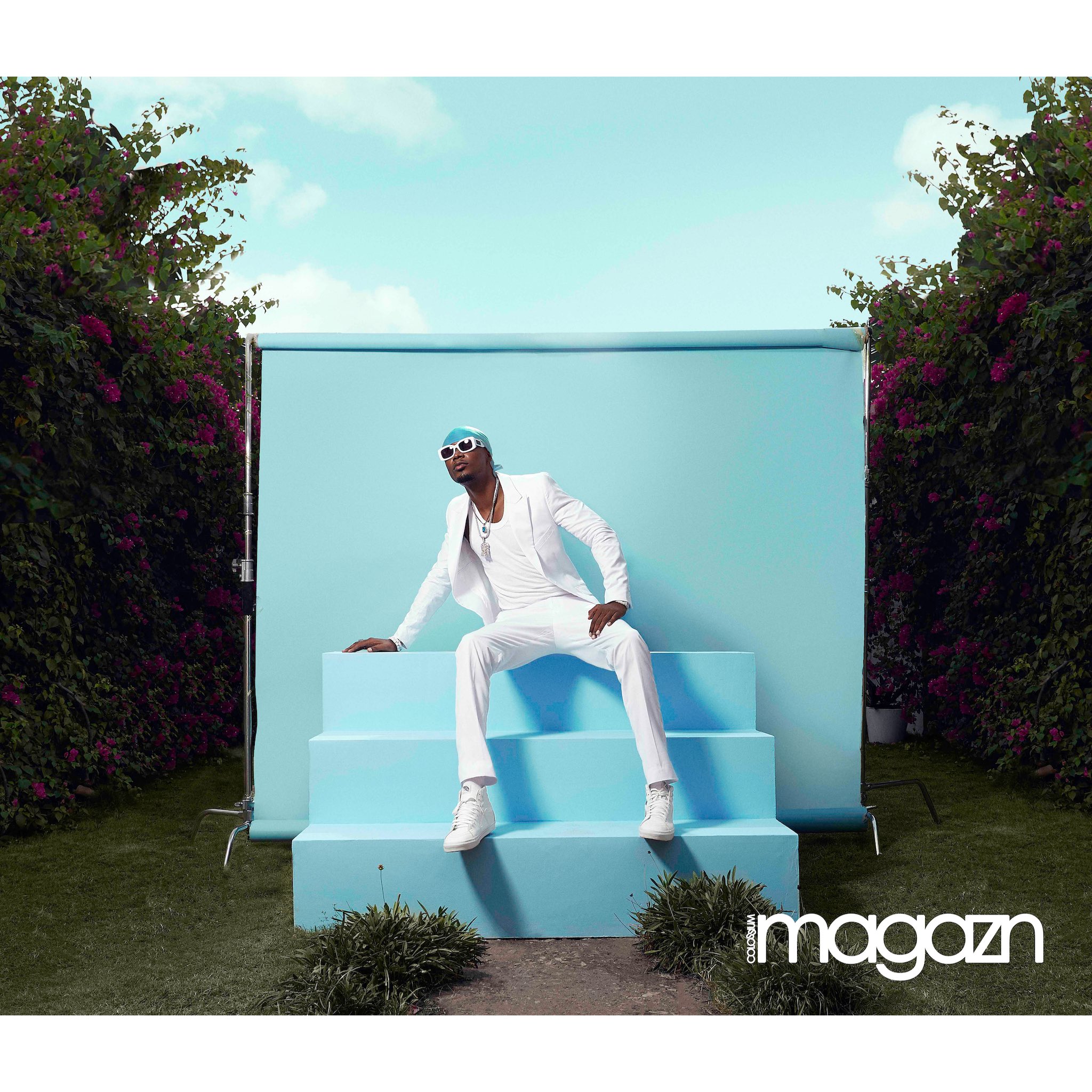 Released in May 2014.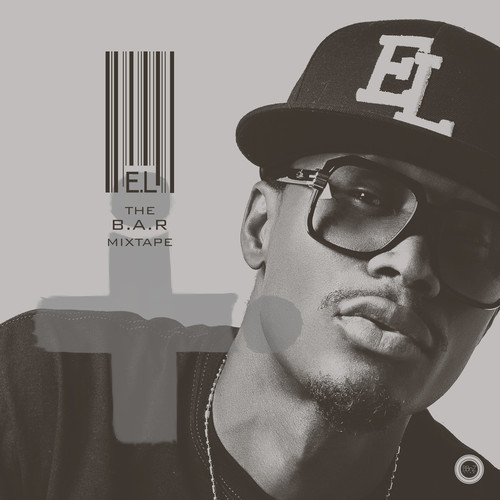 Before the release of this debut mixtape, EL had already made a name for himself in the industry during the Azonto era with hits like You Go Kill Me, Shelele, Ayayaa and Kaalu. Fast forward to his "This is crazy charle" era, this mixtape got released and since then, it's been established that EL is a versatile act who will excel at any genre he dives into. The BAR One tape features Sarkodie, Shaker, Ayigbe Edem, Joey B, Manifest and Kojo Cue.
My favourites would definitely have to be American Passport, featuring Joey B, which dives into the issues we face as a third world country; a running theme in the BAR tapes to come. This song won him the Rapper of the Year award at the VGMAs that year.
Another fave would be Boorle, a Hip-Hop tune where EL questions the significance of awards and all the flashy things of life. The feature with Shaker titled Saa Naa Etiɛ, a motivational song that highlights the struggles associated with following your dreams and coming out victorious.
Wonna Own, produced by Julz, is the last song on the tape, which summarizes all he has been saying from the beginning: He is the BAR.
Released in August 2015.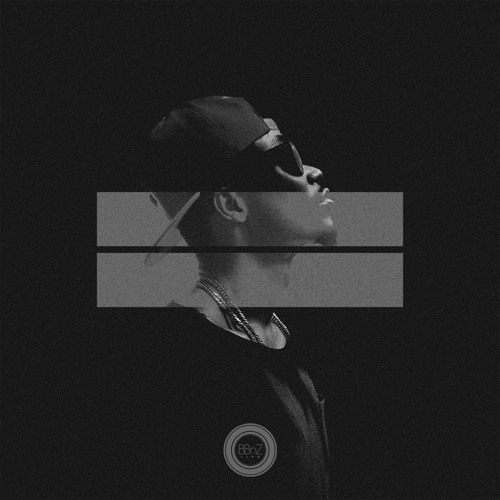 This is my all-time favourite BAR tape. At the end of BAR One, EL had everyone believing that he is the BAR. BAR 2 was the needed seal to end the debate about who the "Best Rapper in Ghana" is.
It's a 20 – track tape and I could pick as many as 10 favourites but we would be here all day so I would mention just 5 of them: The BAR intro. It's the first song on the tape and the beginning of the "Classic song sample" intros to all the subsequent BAR tapes.
King without a Crown (K.W.A.C) is my personal favourite from this tape. This song talks about how underappreciated EL is in Ghana and I just have to insert my favourite line: "All the n*ggas who said I was sick in the head, call my number for features, please leave a message at the tone, charle you go fit reach us".
Talk about flex!!
Another fave would be Superhero… the song most people, including myself, didn't notice till it was featured in an NBA video on Instagram. This song is currently Ghana's most-streamed hip-hop song on Spotify.
If you ask most of the upcoming acts to pick a favourite from BAR 2, 9 out of 10 would mention the Ten Rap Commandments. With this song, EL teaches upcoming acts, the ins and outs of the music business and the industry as a whole.
All Black featuring Joey B and Pappy Kojo is another fan-favourite and is definitely one of the hardest hip-hop tracks in Ghanaian music history.
Released in September 2016.
This was the period when EL won Artiste of the year at the VGMA, which came as no surprise to his fans but of course there were people who thought otherwise. It is a 16-track tape with international features from M.I Abaga and Khuli Chana. It also featured a few new acts at the time, namely, M3dal, Cabum and Osei.
The number one song for me would absolutely be the intro, Change. Again, EL samples a classic song from the '60s by Sam Cooke, titled  A Change Is Gonna Come. He talks about being underappreciated and still being the best in the rap game. Love God, which came out as a single before the BAR 3 tape was released, is next on my faves list. It is the 7th song on the BAR 3 tape and on it, EL spits bars upon bars to assert that he could win the award for Best Rapper any day if he wanted to.
The popular tune Lalafalama, is an absolute fan-favourite with an epic music video. This song triggered questions and theories around the meaning of the word. In a recent interview, EL explained that it is an acronym for some towns in Accra.
Shine featuring A.I (a.k.a Ayisi) is another fan favourite. It is an inspirational song that speaks on dealing with the demons that come with being in the spotlight and how much it affects one's mental health. It's a great song and of course, trust A.I to deliver on the hook beautifully. Drop which is the first international collaboration in the BAR series is another obvious fan- favourite with M.I Abaga from Nigeria and Khuli Chana from South Africa.
Released in November 2017.
During this period, EL had departed from his then record label, BBnZ, and had set up VO Nation, his current label. This tape saw a lot of new acts at the time, such as Lyrical Joe, Black O, Rjz and Kwaku BS. It's a 15-track tape and I have close to 9 favourites but I will mention just 6.
As usual, EL samples a classic song for the intro, Welcome Home, however this time, the sample is homegrown. It's the song, Happy Children, by Osibisa. Second on my list would be Messiah, the second song on the tape, which features Kev the Topic, and Black O.
Nina, a fan-favourite on this tape, was released before the BAR 4 tape. On this, we were especially impressed with how EL creatively paints a scenario of a groupie going to all lengths to get his attention to the extent of killing herself. Accra a.k.a I-cry, featuring Joey B continues the tradition on the BAR tape where EL highlights the troubles we deal with in Ghana, in terms of the economy and corrupt governance.
Make a Hole which features Ko-jo Cue and Shaker, was recorded before EL's departure from BBnZ. It speaks on these 3 remarkable artistes letting the world know that they are champions at what they do. This song is one of the rare times Shaker actively raps on a track. Don't Wake Me Up is the first time Lyrical Joe/LJ makes an appearance on the
BAR series and of course he delivers with his wordplay and aggressive punchlines. If you are not into heavy bars, this is not the song for you.
Released in October 2018.
Bar 5 is a 13-track tape that featured more new acts at the time such as Jean Feier, Regie Roy, Nana Grenade, Bryan the Mensah and Akan. As usual, my favourite is another incredible intro by EL, titled The Greatest, featuring Regie Roy who sang the hook in this song. The song is a prayer to God asking for strength to stay strong and consistent in the music scene.
Secure my bag is my second favourite for obvious reasons. Hint: the title. A fan fave in my list again would be Remember the Name featuring Jean Feier, Fu and Recognize Ali. In this song, EL speaks about leaving a mark in the industry and his features all came to kill. 
Better featuring Gbrunot is the love song you didn't know you needed. If you have had hard luck with relationships and have now found a fulfilling one, this is the song for your "relationship goals" videos. Gbrunot came in with the silky "Blues/RnB" vibe the song needed.
Work, which is a running theme on the BAR tape since BAR One and usually features C-real, featured BRYAN THE MENSAH and Akan this time. The hook of this song doesn't change much in the BAR tapes and it was interesting how both BRYAN THE MENSAH and Akan came in with killer verses on the same theme, GET YOUR MONEY.
Released November 2021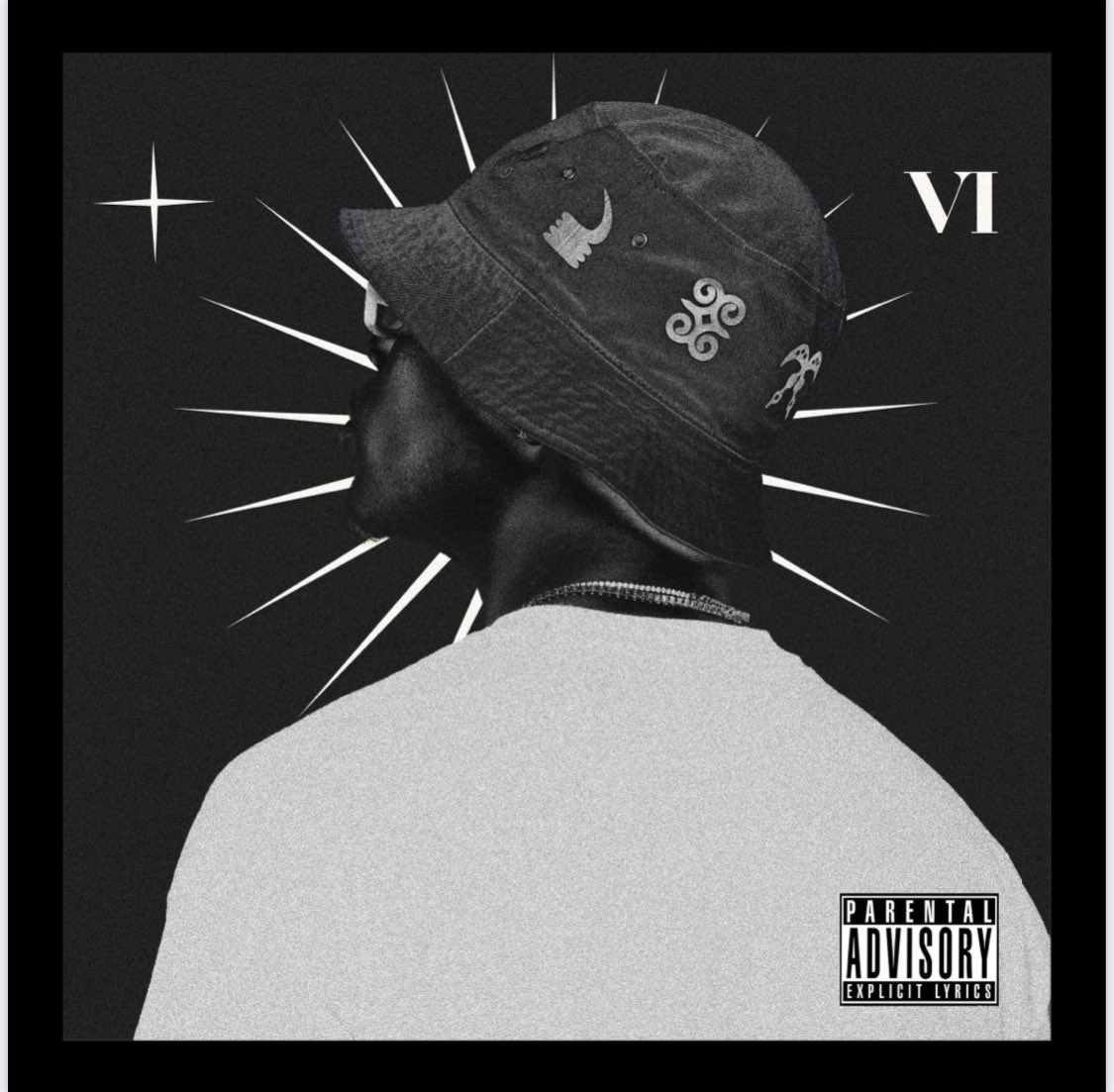 The newest in the Bar series, no one was expecting this project now. After a major break, EL surprised us with the 6th Edition of the BAR tape and as expected, it is topping charts and doing crazy numbers. According to the BAR himself, this new tape is his new favourite and I see why. It is a more settled version of EL, where he isn't trying to prove anything because he is actually who he thinks he is.
This tape features new acts who make their first appearance on the BAR tape in the 6th Edition like Nova Blaq, Phyl4lyph, Gambo, Laylow, Kxng Tradey and Temple. My favourite so far is Frodo Baggins with a sick Hip-Hop sound produced by PeeOnDaBeat. This is the third song on the tape and it features NovaBlaq. My favourite line definitely has to be "I do want a relationship, and I want it ASAP, with a girl like RIRI".
This Country is the fourth song on the tape. Just like the others on teh previous tapes, this song is dedicated to the problems we face in this country. The only difference is, Joey B is not featured on this song per usual. This may just be my favourite "Ghana–themed" song across all the BARS.
Time is the first song on the tape and like I already established, EL has the sickest intros to his tape. On Time, EL samples the first verse of Time Is On My Side by the Rolling Stones. He also begins with a line from Jay-Z's My First song, which says "Y'all wanna know why he don't stop, Y'all wanna know why he don't flop". 
Time is all about EL showing us that he already proved 5 times already that he is the BAR and BAR 6 is no different. 
Bar Out is the last but one song on the tape. On this, EL speaks on mental health and the importance of friendship and family during times like these, and of course, ends with a few lines that show he is running the rap scene in Ghana. Kxng Tradey who is featured on this song also comes in with a verse speaking on the struggle of being an underground act.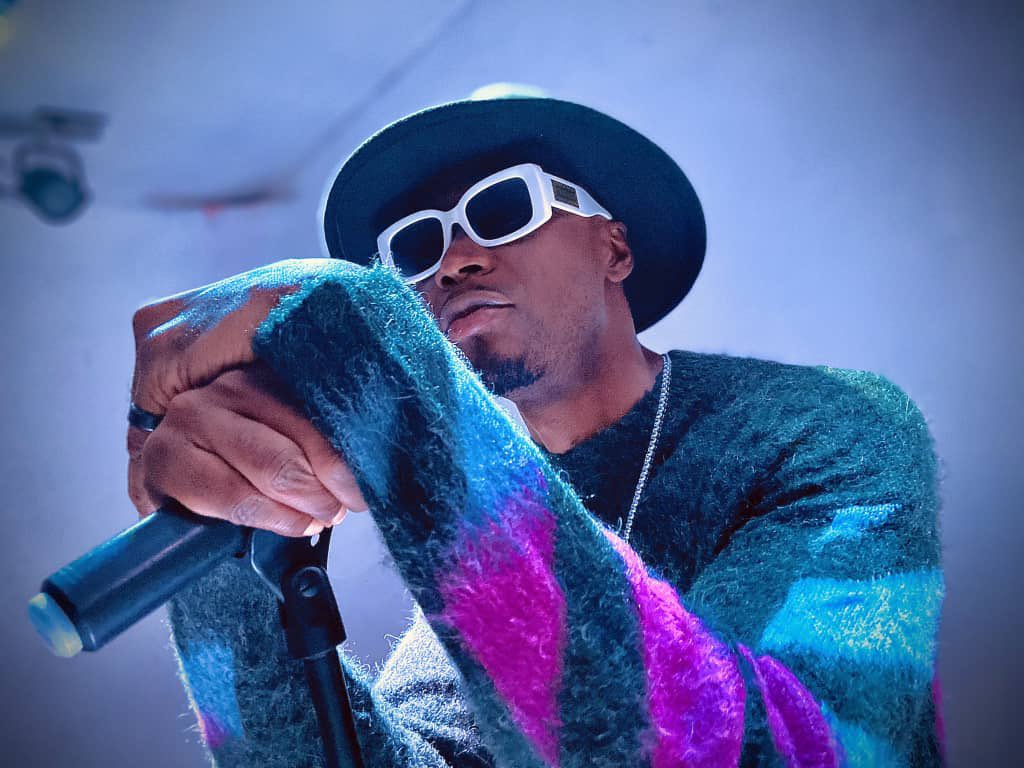 The point is, E.L's consistency is impressive and he has no intention of stopping soon. Just when you think he's outdone himself, he surprises you again. That's why we are fans!
Stream Bar 6 here: BAR 6
And get Bar 1 through to 6 here: E.L BARs
Written By Tawiah